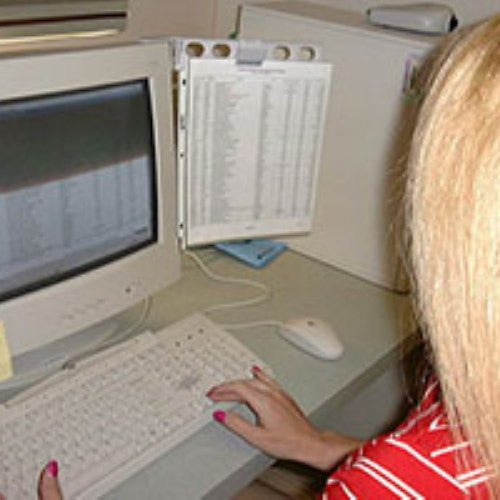 Structured Work Activity Group (SWAG) Upgrade Plus
$ 525.00
The Structured Work Activity Group (SWAG) is a suite of simulated work activities, each of which is graduated in terms of demand. SWAG activities are used to provide persons who have experienced cognitive impairments with opportunities to practice work activities at a level that is commensurate with their current ability and to be presented with "just-right" challenges that gradually improve ability.
SWAGs were developed at the Program in Occupational Therapy at the Washington University School of Medicine in St. Louis, Missouri. Funding for the development of the SWAGs was provided by the Program in Occupational Therapy, the HealthSouth Corporation, and The Rehabilitation Institute of St. Louis. Principal developers of the SWAGs were Leonard Matheson, PhD, Mary Seaton, MHS, OTR, and Victoria Kaskutas, OTD, OTR. Additional assistance in SWAG development was provided by Carolyn Baum, PhD, OTR, FAOTA, Deborah Hurley, MA, OTR, Timothy Wolf OTD, OTR, and Matthew Dodson, OTD, OTR. In addition, many occupational therapists, physical therapists, speech and language therapists, vocational evaluators, and neuropsychologists at the Center for Head Injury Services and at several HealthSouth rehabilitation facilities provided input and ideas.
Washington University has licensed EpicRehab LLC to make the SWAG materials available along with corrections of errors and extensions of the basic tasks. In keeping with the spirit of the SWAG Development Project, the original SWAG materials are available at no charge and may be downloaded at this website. The new EpicRehab SWAG materials improve the original files, extending their duration and complexity and are available as a part of the SWAG Upgrade Plus
The SWAG Upgrade Plus not only advances the original SWAG files, extending their duration and complexity, but provides all of the materials and resources needed to perform each activity with your clients, without the headache of having to make them on your own.
A professional manual written by Dr. Matheson allows a more intimate understanding of the SWAG activities and covers items such as SWAG Design Criteria, Occupational Competence at Work, and SWAG Screening Procedures. The SWAG Upgrade Plus replaces the original SWAG materials and provides all of the materials needed to perform each activity.
This is the next full step for therapists and evaluators who want to integrate demand-structured work simulations into their clinical practice.
Includes
SWAG Professional Manual
SWAG Resource Disk: Contains all of the original Washington University electronic files that have been edited and corrected, along with all of the updated SWAG electronic files, with three times as many activities, at several levels of difficulty
Three versions of the Activity 7 telephone messages and the Activity 8 conference room scheduling messages on 4 audio CD-ROMs
Set of 150 Printed Red Bookkeeping Cards, Incorrect Zip or Postal Code
Set of 150 Printed White Bookkeeping Cards, Pay the Fine
Set of 150 Printed Blue Bookkeeping Cards, Collect or Purchase
Set of 150 Printed Tan Post Cards
Shipping costs are computed and added when your order is processed. (A handling/shipping cost of "0.00" in your cart denotes uncertainty of actual costs.) We are happy to provide a quote before you order and will make every effort to save you money. Contact us!