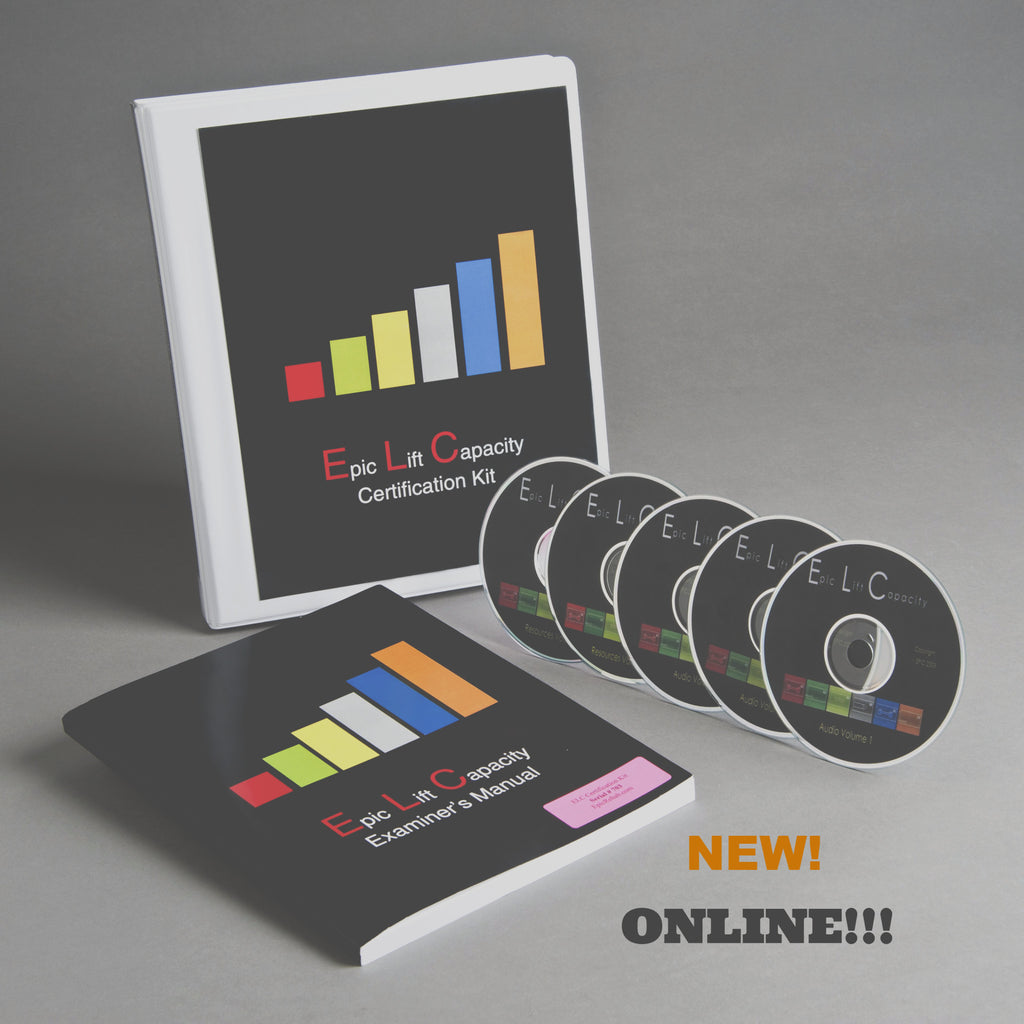 EPIC Lift Capacity ONLINE Certification Program
$ 350.00
Complete the ELC Certification Process entirely online!
Learn to administer the EPIC lift capacity test and become an ELC Certified Evaluator or technician. With the online certification and a Dropbox account, you can learn at your own pace in your home or office. Already certified? Consider this interactive course a refresher.
The online course includes all of the resources needed to complete the certification at your own pace. Study materials include online videos presented by Dr. Matheson (developer of the ELC), electronic user's manual, plus discussion, electronic versions of all forms, access to the online test, and case studies. All you need is an internet connection, a free Dropbox account, and a scanner!
For more details regarding completion and requirements of the ELC Online Certification Process please click here.
Please note: In order to certify as an EPIC Lift Capacity Evaluator you must have access to EPIC-approved lift equipment. Please see the EPIC Lift Capacity Test for equipment details.
A link to access materials will be sent via email with in one to two business days from date of purchase.