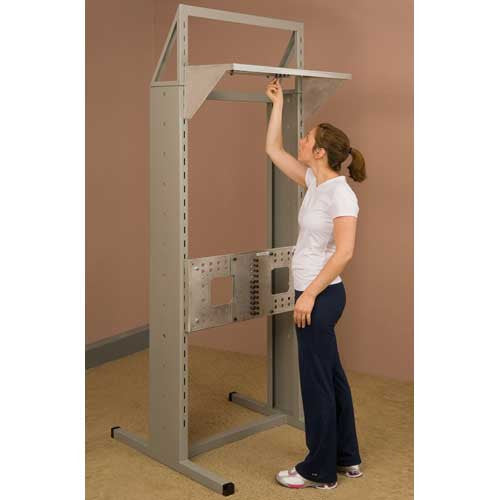 Matheson Dexterity and Range of Motion Panel System
$ 3,577.00
The Matheson Dexterity and Range of Motion Panel System is a work capacity evaluation device which assesses an individual's ability to perform the physical demands present in standing, sitting, table height, overhead, and floor level assembly and disassembly tasks. Successful completion of these tasks may assist case managers, physicians, and rehabilitation professionals to make accurate job match and return-to-work decisions.
This system is a criterion referenced test. Method-Time Measurement (MTM) time standards have been established for each of the 10 test protocols. With one system, evaluate fine finger dexterity, medium dexterity, gross grasp, hand-eye coordination, whole-body range of motion, sustained sitting, sustained standing, and visually occluded assembly. It can replace many individually purchased dexterity tests. Includes portable panel and extension for overhead testing.
Included:
Heavy Duty Frame
Portable Panel
Horizontal Panel
Extension
Heart Rate Monitor
Dexterity Case with all small parts and storage tubs
User Manual
Pad of Recording Forms
Shipping costs are computed and added when your order is processed. (A handling/shipping cost of "0.00" in your cart denotes uncertainty of actual costs.) We are happy to provide a quote before you order and will make every effort to save you money. Contact us!