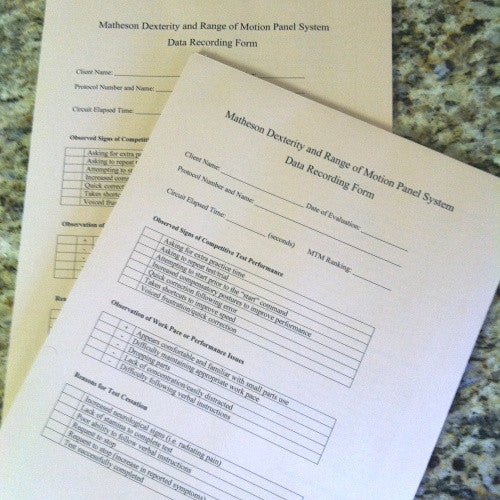 Matheson Dexterity and Range of Motion Recording Forms
$ 75.00
The Matheson Dexterity and Range of Motion Recording Forms (sold with the Dexterity and Range of Motion Panel Systems) are where the professional tracks observations, times, and MTM rankings. The replacement forms allow the professional to easily record over 40 observations on one sheet. 
Includes
Two pads with 50 score sheets each
Shipping costs are computed and added when your order is processed. (A handling/shipping cost of "0.00" in your cart denotes uncertainty of actual costs.) We are happy to provide a quote before you order and will make every effort to save you money. Contact us!