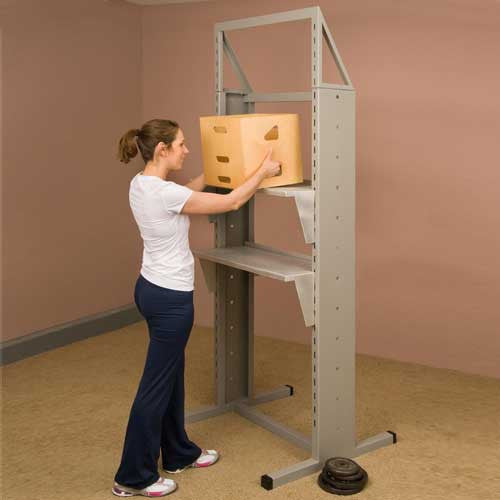 Matheson Isoinertial & PILE Lift Evaluation System
$ 2,477.00
This heavy-duty freestanding system accommodates occasional and frequent lifting for the Isoinertial and PILE protocols. You'll appreciate the small (42- by 42-inch) footprint. The shelves adjust to anthropometric and metric landmarks. Includes the Matheson Lift Box. You can add dexterity panels later without the purchase of a lift frame.
Included in the package:
Heavy-duty Frame                                                        
Lift Shelves                                                                     
Wooden Matheson Lift Box                                                      
PILE Protocol                                                  
Heart Rate Monitor                                                     
***Disc Weight Set sold separately***
Trying to decide between the PILE and ELC Protocols? A detailed comparison may be found by following this link.
Shipping costs are computed and added when your order is processed. (A handling/shipping cost of "0.00" in your cart denotes uncertainty of actual costs.) We are happy to provide a quote before you order and will make every effort to save you money. Contact us!