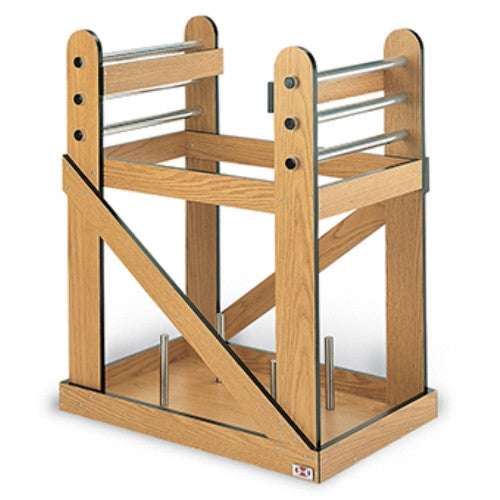 Wooden Push-Pull Sled Station
$ 1,018.00
Simulates push-pull work tasks.
Ergonomic grip handles at each end of sled at (3) different height levels.
(4) removable weight pins with locking collars for optional Disc Weights.
Self-lubricating polyethylene sled runners.
Not designed for use on carpet. See Matheson Push-Pull Sled for use on carpeted surfaces.
Measures: 24" W x 40" L x 46" H
Shipping costs are computed and added when your order is processed. (A handling/shipping cost of "0.00" in your cart denotes uncertainty of actual costs.) We are happy to provide a quote before you order and will make every effort to save you money. Contact us!